Which Hawaiian Island Getaway is for you?
From lounging on Waikiki beach to hiking volcanoes, eating kalua pig at a Hawaiian luau or enjoying shaved ice on a hot day, the Hawaiian Islands have a lot to offer ! Tourists flock to the Hawaiian islands for food, culture, nature and outdoor activity… Think you could be next?
Check out these Hawaiian Island personalities. Which one are you?
Oahu is your perfect getaway if …
You are a naturist in need of outdoor fun and luxury frolicking.
Top restaurants, beaches, nature hikes, nightclubs, Waikiki and urban life — you love it all. Guess what? Oahu has it all- day and night! And at a fast pace that's sure to have you ultra-excited. Trust me, you'll fit in perfectly with the fun loving locals!
From plate lunch bentos to poke, pan-seared ahi to taro malasadas and li hing lined margheritas, Oahu is Hawaii's #1 foodie island where you'll sample the best and most innovative Pan-Island flavors of the Hawaiian Islands. It is also packed with history of Hawaii's cultural roots. Visit Iolani Palace to learn about Hawaii's royal family and independence. Hawaii Plantation Village shares the history of Hawaii's melting pot culture and of course, a visit to Pearl Harbor is a must.
Honolulu is the main business capital of the Hawaiian Island and Waikiki is one of the top tourist destinations in the United States. But on the opposite side of the While Oahu is the most commercial of all the islands and the urban scene is well developed, this does not mean it feels like the rest of the United States. No.
The Aloha spirit here is genuine, the Pacific Asian culture pervades the island and there is a balance of island tropics and urban demeanor. You can go hiking, surfing, kayaking, snorkeling, diving .. the list is endless.
The top island for Hollywood film and television shows, Oahu's geography has a little bit of everything to make the perfect backdrop for any scene from prehistoric jungle to desert.
Hawaii Circle Experience | Bucket list Hawaii itinerary
🤙🏾  Oahu Sights & Bites tour
🤙🏾  Circle Island Experience
🤙🏾   Oahu Helicopter Tour
🤙🏾🌏   Eco-Friendly Snorkel Sail with Dolphins
🤙🏾   Majestic Full Day Tour
🤙🏾   Pearl Harbor and Honolulu City Tour
🤙🏾   Waterfall hike, Kayak, Paddleboard Adventure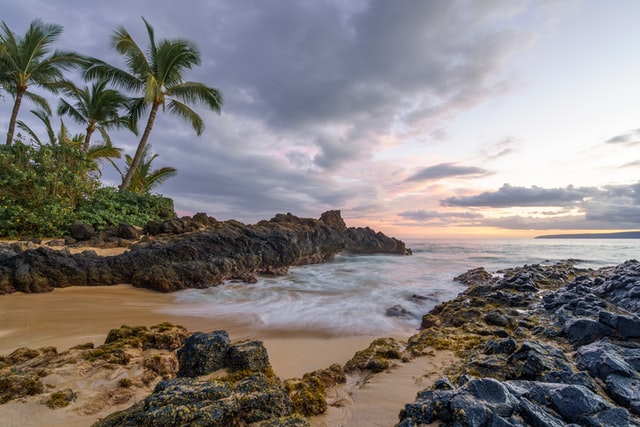 Maui is your perfect getaway if …
You are a naturist in need of outdoor fun and luxury frolicking.
You love relaxing getaways where you can unwind through exotic nature and outdoor activities. But you want the choice of quiet pampering by a poolside resort.
This island has been a go-to getaway for those who love their quiet time, outdoor adventure and luxury resort hotels. 
Catch a sunrise at Haleakala National Park and ski on a volcano (Haleakala is the island's highest peak, so there is snow during winter). Hike to the gorgeous waterfalls of Ohe'o Gulch. Imagine warm currents from the Pacific Ocean splashing your ankles at Kahanapali Beach as you await your whale watching tour… Sound too good to be true? It's perfect for you…
Drive the Road to Hana, a 68 mile long winding road with over 600 turns and and 50 one-lane bridges passing through rainforests which can take you to freshwater caves, lava tubes and bamboo forests. Snorkel or scuba the Molokini Crater, a Marine Life Conservation that is two miles off Maui's south end.
Wanna take in a Hawaiian cowboy rodeo? Makawao is the paniolo cowboy town where you can visit pastures and rural farms. Stop into T. Komoda Store & Bakery for famous cream puff or stick donut.
Natural Maui  | Bucket list Maui Itinerary
🤙🏾 Lanai Coast Snorkel & Sail Trip
🤙🏾 Helicopter Ride: Maui and Molokai Scenic Tour
🤙🏾 Sunrise & Breakfast Tour to Haleakala National Park
🤙🏾 75-Minute Hana Rainforest Helicopter Tour
🤙🏾 5-Hour Waterfall & Rainforest Hike with Picnic
🤙🏾Road to Hana Full-Day Tour with Lunch and Transfer
🤙🏾 Visit Maui Travel Guide (coming soon)
Kauai is your perfect getaway if …
You are part rugged explorer and part quiet thrill seeker.
You want an off-the-beaten path adventure: hiking Waimea Canyon (the Grand Canyon of the Pacific) to chase secret waterfalls or hopping a snorkel boat cruise, which sails past the epic Napali Coast. Your idea of a getaway is enjoying a destination with a rural country edge. You avoid crowds and don't want to feel pushed in a queue. You're an independent spirit, who creates their own adventure, which might be as simple as finding a beach all to yourself.
Kauai is slower paced than Oahu or Maui, but there's more to roam than Molokai. It's got a bit of a rural country edge, which will make you feel worlds away from the daily hum of highway traffic and crowded beaches.
Sailing or taking a helicopter ride alongside the dramatic Napali Coast is a once-in-a-lifetime unforgettable experience.
Craving comfort foods of Kauai country living? For the poke lover who wants variety, Koloa Fish Market is a MUST and Hamura's Saimin is a landmark for those who want to celebrate Hawaii's favorite noodle soup! Finally, for a popular breakfast spot for Hawaiian-style comfort food, check out Ono Family Restaurant for tropical pancakes and portuguese loco moco. Wash your meal down with shave ice for dessert.
Visit Kauai's sugar plantation town of Koloa. The first sugar plantation of Hawai'i, holds Koloa Plantation Days, an annual 10 day event of food and music events, sports, a rodeo, parades and more.
Unfiltered Kauai | Bucket list Kauai Itineraries
🤙🏾   65 minute Deluxe Air Tour
🤙🏾  Napali Coast Sail & Snorkel Cruise
🤙🏾  Napali Coast Sunset Sail & Dinner
🤙🏾  Niihau & Napali Coast Full Day Boat Cruise
🤙🏾  Private Off-Road 4×4 Adventure
Check out the Hawaii Island Getaway Guides

Hawaii: The Big Island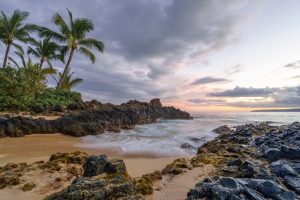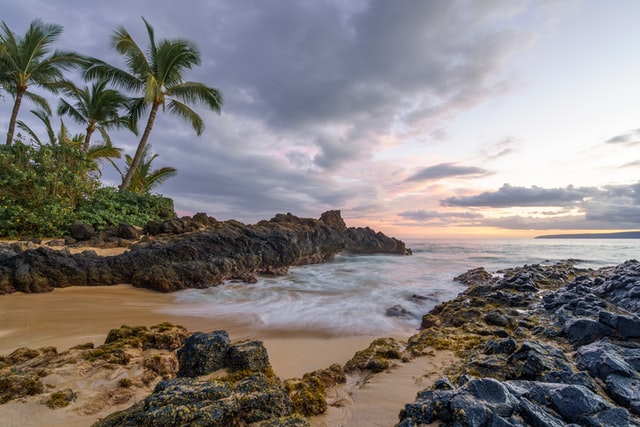 Maui
Kauai

Lanai

Molokai