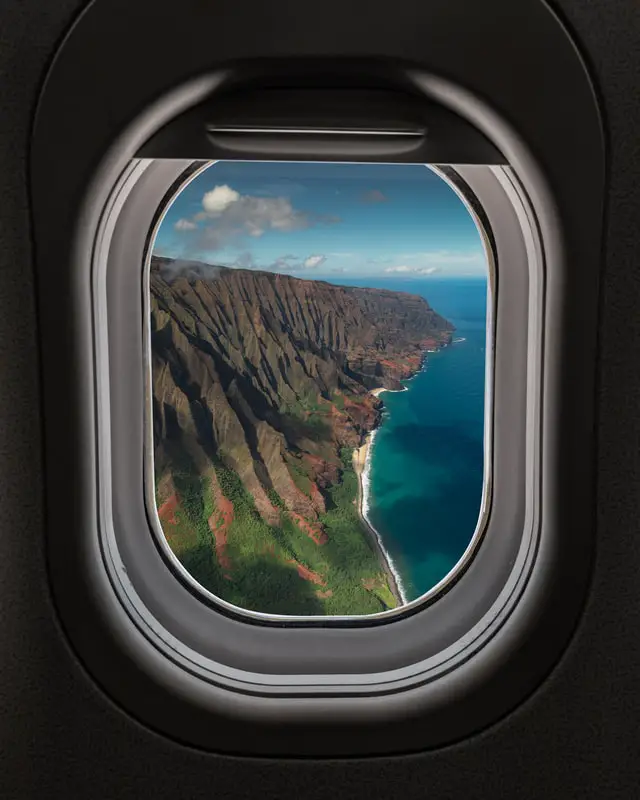 Hawaii Travel Restrictions Update as of 7/8/21
Good news, travelers ~ Due to Hawaii residents being 60% vaccinated, the state is loosening restrictions slowly and there is better news for vaccinated travelers…
Hawaii's Vaccination Exemption Program
As of  July 8, 2021, all vaccinated travelers  can skip the Pre-Travel Covid test and 10 day quarantine requirement, by filling out a required health form and uploading a picture of their vaccination card to the state's Safe Travels Hawaii site . Travelers newly vaccinated can are allowed to arrive 15 days after their completed vaccination.
Travelers under Hawaii's Vaccination Exemption Program can jump to Pre-Travel Steps #2 and #3 below.
For all non-vaccinated travelers,  you will follow the full multi-step process for Hawaii Travel Restrictions below.
Hawaii Travel Covid Test Requirements 
Step 1  Pre-Travel Covid Test  Requirements
For those who choose to not participate in the Vaccination Exemption Program, you must take a Pre-Travel COVID test no more than 72 hours before your flight departure time. This test must be taken at a Hawaii trusted travel partner or Hawaii's Digital Health Pass Partners — CLEAR and CommonPass.
Traveling from the U.S.?  See Trusted Hawaii Covid Testing Partners in the U.S.
Traveling from Canada , Japan, other places.
For a multi-city trip itinerary, it's a little tricky. Your departure time is from the last destination you leave before arriving into Hawaii. For example, if your trip itinerary is from New York -> Chicago -> Honolulu, then the departure time you must look at is your flight from Chicago.
Step 2 Register on Safe Travels Hawaii site & upload Covid Test result
Register on the Safe Travels Hawaii and update your trip information.
Vaccinated travelers can upload a copy of their vaccination card.
For Non-vaccinated travelers:
Upon receiving your negative pre-travel test result, you must upload your negative COVID result to your Safe Travels Hawaii account. This step is vital. It is the only way for airport officials to verify your information upon arrival in Hawaii.
If you do not have this information uploaded to the Safe Travels Hawaii account prior to departure and with a form of hard copy in hand when you land in Honolulu Airport, you must quarantine for 10 days upon arrival.
Note: If you receive an inconclusive result prior to departure, must quarantine for 10 days upon arrival.
Step 3 Compete the mandatory travel and health form.
You need to complete the Mandatory State of Hawaii Travel and Health Form on the Safe Travels Program site. It will be available in your Safe Travels Hawaii account 24 hours prior to departure.
The names of children traveling with an adult need to be included in that adult's questionnaire form.
A negative COVID test within 72 hours of arrival is required for mainland passengers vaccinated on the mainland. The pre-test requirement was dropped for inter-island travel and those vaccinated in Hawaii.
Step 4  Get QR code
After completing the health questionnaire, you will be sent a QR code by email. You will be asked to present this either, prior to boarding or after deplaning in Hawaii. You can show this either on paper or on your mobile phone, along with a legally valid photo identification, such as Driver's License or Passport.
Quarantine Requirements
You cannot leave your room at the hotel of your quarantine.
You cannot quarantine in an Airbnb or vacation rental.
You cannot rent a car while in quarantine.
Charges for violating the 10 day quarantine can be prosecution charges up to $5,000 and one year in prison.
Are any airlines pre-clearing passengers PRIOR to departure ?
Yes, some airlines are pre-clearing passengers prior to boarding at departure gates. These are the airlines. Otherwise, you will be screened upon landing in Hawai'i. Check with your airlines carrier.
Is there a Hawaii contact tracing app?
Not really but sort of. Download the AlohaSafe Alert app. It anonymously keeps track of devices you've been in close contact with for the past 14 days and send exposure notifications.  It does not track your location.
More Questions about Hawaii Travel FAQ see here.
We are hoping in the near future there will not be a need for Pre-Travel Covid Test  Requirements . However, from travelers to local residences we want everyone to be safe from the fluctuating changes of COVID-19.